Last year a Sunset Magazine arrived at my house and the cover story was about the three least visited national parks, including Pinnacles National Park, which is also the newest United States National Park, gaining its upgrade from National Monument to National Park status in 2013.
The 26,000 acre park features rugged spires and pinnacles, talus caves, 30 miles of hiking trails, jumbled rock formations, babbling creeks, oak woodlands, and beautiful wildflowers.
At the time I didn't even know Pinnacles National Park existed, but once we figured out that it's only a short drive away from our house and there are talus cave hikes, we knew we had to go. And, after reading that spring is one of the best times to visit the park because all of the flowers are in bloom and the creeks are full, we made it a spring break destination.
Pinnacles National Park features what's left of the 23,000,000 year old Neenach Volcano.
The San Andreas Fault tore the once 8,000 ft volcano apart, and over millions of years, half of the remnants traveled north to the park's current location from its original location near what is now the city of Lancaster. The rocks are still moving about an inch each year.
Planning A Trip To Pinnacles National Park
To be honest, we didn't do much planning for our trip to Pinnacles National Park.
We used to research and plan everything about our vacations, but found that knowing what everything will be like removed the natural awe and experience of discovery. Today we book a hotel, get a general lay of the land, and maybe Google some history or trivia facts on the drive, and we leave everything else up to discovery — and it makes our family adventures just as exciting for us as they are for the kids.
Unlike other National Parks that have roads that reach through the parks, the two entrances to Pinnacles National Park are only connected by hiking trails. So the only way to get across the park is to hike through it. That means that when looking at options for Pinnacles National Park lodging, we knew we had to choose to stay on the east side or the west side of the park.
Ultimately we chose to stay on the East side of the park because the Visitor Center, Nature Center, reservoir, campgrounds, picnic areas, and the most family-friendly hikes are all on the east side of the park. (The west side, while it has stunning views of the rock formations, has more strenuous hikes and is favored more by rock climbers.)
We also planned for three full days in the park, but really only needed two days.
Pinnacles National Park Food And Dining
Knowing that there are basically no services in or near Pinnacles, we packed a variety foods for breakfast and lunch and snacks for hiking, as well as an ice chest full of bottled water, yogurt, fruit and veggies squeezes, chopped veggies, cashew cheese, and more.
Tres Pinos Restaurants
In Tres Pinos, a small town between Hollister and Pinnacles, there are two restaurants we stopped by to check out. Even though I wanted to try both, timing-wise, it just never worked out for us to eat there.
Inn at Tres Pinos, built in 1880, used to be a brothel until raided by Federal Officers. Today it offers cowboy-style, fine dining for dinner Tuesday through Thursday beginning at 5:00 pm.
FlapJacks Breakfast and Grill, a modern but country diner with an outdoor patio, is open Wednesday through Sunday from 7:00 am to 2:00 pm.
Hollister Restaurants
We did however discover two great, family-friendly restaurants in Hollister that I highly recommend:
The Running Rooster, a contemporary, country-chic, casual American eatery with wood-fired pizzas, spit-roasted chicken, and craft beers, definitely has something delicious on their menu for everyone. Nineties Top 40 music poured out of the speakers while we chowed down on pizza, burgers, and chicken sandwiches, and the kids were pretty fascinated by the real phone booth in the lobby area.
The Grove Restaurant is a restaurant, bakery, bar, and market all in one. With Bocce Ball courts, and gorgeous courtyard covered in twinkle lights, and live music on Friday and Saturday Evenings and Sunday afternoons, it is a simply spectacular dining experience. According to their website, "The Grove Restaurant is quickly becoming a culinary destination, where innovative menus inspired by the bounty of the Central Coast are paired with estate wines in ways that delight and inspire you to come back for more."
What I loved about The Grove by Leal Vineyards is that all of the dinner menu items were lined up on the counter when you walk in, so you can see exactly what you're getting and make a decision about your meal choice quickly. We ordered and paid at the counter, grabbed our fountain drinks and beer, and snagged a table with a fireplace in the middle under the trees in the courtyard.
There is ample seating inside and outside under the twinkle light covered trees, bars inside and outside, and portable heaters to keep you warm when the sun goes down. Our food was fantastic, the music was great, and the patio was gorgeous. We loved this restaurant! I just wish there was a restaurant like this where we live!
Here's a gallery of images from The Grove:
Where to Stay at Pinnacles National Park
We didn't find much in terms of nice, family-friendly hotels close to the Pinnacles east entrance, but we did find a Best Western in Hollister, just a short drive from the east entrance of the park.
The Best Western is seriously the nicest family-friendly option in the area. Plus there are a few benefits to staying there, including:
Our room had a refrigerator and a microwave.
The hotel had Disney Channel, which the kids loved! (We no longer have it at home since getting rid of cable and switching to Hulu and Netflix.)
The hotel is across the street from a gas station, so we could quickly gas up the truck and get fresh ice for our ice chest each morning before adventuring. This is critical as there are no services, gas stations, restaurants, or grocery stores in or near Pinnacles National Park.
If you do need anything, on the road to Pinnacles National Park, you'll drive right past Safeway, Target, Walgreens, Rite-Aid, Starbucks, Panda Express, Round Table Pizza, Togos, Dollar Tree, Baskin Robbins, Payless Shoe Source, and more.
The water pressure in the shower is amazing, which feels great after a day of hiking.
There were only a few downsides to the Best Western:
Breakfast is included, but it is sparse. We definitely needed to take care of breakfast ourselves.
The blow dryer is the kind that is stuck in the wall in the bathroom, which I hate. If you have a lot of hair or long hair like I do, bring your own!
Hiking In Pinnacles National Park
From easy, flat hikes, to long strenuous hikes, there are trails for everyone at Pinnacles National Park. It is however is one of the smallest national parks, so the parking lots fill up fast. If you want to park close to a trailhead, you've got to get there early in the morning. The restrooms throughout the park were being worked on and were closed, so port-a-potties were the only option everywhere except the Visitor Center, which had clean bathrooms with flush toilets.
Spring is one of the best times to visit and hike in Pinnacles. Not only are seasonal streams visible in all areas of the park during the rainy season, but the talus caves have waterfalls inside and rushing water in the bottoms, and the park's plats and wildflowers are in bloom.
With 30 miles of hiking trails available at Pinnacles National Park, you have a lot of options to get your nature on. But I'm not really into what we call the sweat hikes — hikes that get you hot and sweaty but don't deliver a reward. I like a reward for my efforts and so does my family.
The "Best Of Pinnacles" Hikes
Hiking is much more fun when there is a reward!
That's why we chose two "Best of Pinnacles hiking adventures" totaling about 5.5 miles each and including both of the park's famous talus caves, Bear Gulch Cave and Balconies Cave. Talus caves are formed when giant boulders tumbled into narrow canyons and create tunnels. The hikes provided a two-day highlight reel of all the best views and features of the park.
Our Bear Gulch Cave Hike included a combination of multiple trails:
Pinnacles Visitor Center to Bear Gulch Day Use Area (2.3 mi one way, moderate, rise 300 ft)
Bear Gulch Trail (2 mile loop)
Moses Spring to Rim Trail Loop (2.2 mi round trip, moderate, rise 500 ft)
Our Balconies Cave Hike was simpler, following the Old Pinnacles Trail to Balconies Cave Trail (5.3 mi, moderate, no gain).
Here are just a few images from our cave hikes:
Tips For Your Pinnacles National Park Family Vacation
As I mentioned, we didn't do a whole lot of planning in advance for our trip, and there are a few things I wish I had known, like the fact that we'd only need two days to do the best hikes in the park, that would have made our adventure even better.
Here are my tips to help you have the best experience on your hikes:
By 10:00 am parking lots at the trailheads are already full. Get up and get to the park early to avoid adding miles to your hikes.
Put your phone in Airplane Mode to save battery life. There is no service in the park anyway.
Check the cave status before hiking to Bear Gulch Cave or Balconies Cave. At certain times of the year, when the bats are raising their babies, the caves are closed.
Bring extra shoes! If it has rained in the last few weeks, bring extra shoes. After rains, the creeks and caves will have a lot of water in them and you may have to wade through the water, especially in Balconies Cave.
Hiking Balconies Cave from the east side means you'll be hiking up rock piles. Hiking Balconies cave from the west side means you'll be hiking down rock piles. If you're hiking with children (or you have short legs), be sure to hike from the east side, as it is easier and safer to hike upwards.
Every person needs their own flashlight inside the caves. The caves are pitch black at times and your kids need to be able to control their own light.
Be careful and keep your eyes open. We saw a rattlesnake on the trail back from Bear Gulch Cave. We also saw a coyote, butterflies, squirrels, hens, and turkeys with full tail feathers.
Pack sunscreen! Many of the trails are in part-shade and part-sun, but some are in full sun and it's easy to get a sunburn even if it doesn't feel very hot.
Everyone needs their own adventure pack (backpack). The hike will be more enjoyable (and easier) for everyone if each member of your hiking party or family carries their own water and snacks.
Pack a lot of water. Everyone needs at least two bottles of water for hikes longer than two miles — one for the hike there and one for the hike back.
Pack food and snacks, especially when hiking with kids. Any time Carter gets tired, a quick stop to get a snack from his backpack gets him going again. He's mastered hiking and eating Goldfish at the same time. Plus, you'll appreciate the food when your stomach starts growling and you're a mile or more from your car.
Pinnacles National Park is an official release site for the California Condors, so bring some binoculars and see if you can see them.
Dress in layers. In the shade and the caves it can be cool, while in the sun, it gets really hot.
Visit in the spring when the creeks are full, the caves have water, and the wildflowers are blooming — just watch out for Poison Oak.
Leave your pets at home, they are not allowed on the trails.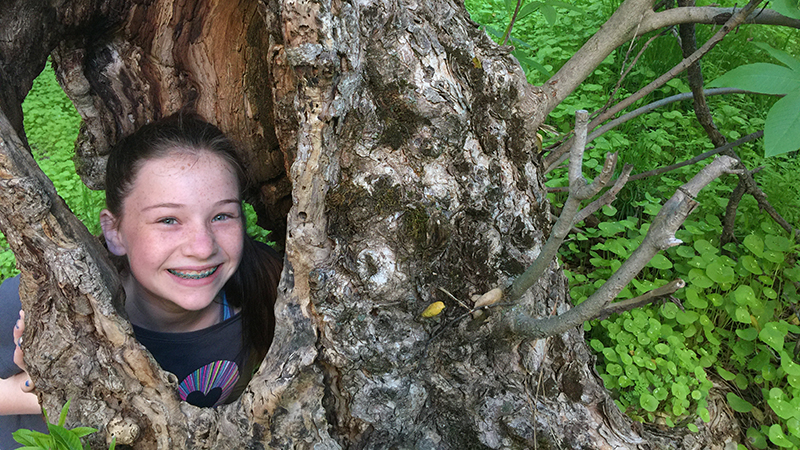 Our Pinnacles National Park Itinerary
Here's our Pinnacles National Park family vacation itinerary:
We arrived in Hollister and checked into the Best Western Friday night.
We got to Pinnacles around 10 am Saturday morning and did the Bear Gulch Cave Hike. We then went back the hotel to change, then enjoyed dinner and live music at The Grove.
We got to Pinnacles around 8:00 am Sunday morning to get a parking spot in the small the Old Pinnacles Trail parking lot and did the Balconies Cave Hike. We then headed over to tour Mission San Juan Bautista and the State Historic Park, and wrapped up the day with dinner at The Running Rooster.
On Monday, we packed up and headed off on the next leg of our trip to Monterey.
Of all the outdoors family adventures and hikes we have gone on, visiting Pinnacles National Park is definitely one of our favorites. Plus, with two core hiking adventures that take you to both talus caves in the park, it is a fantastic choice for an exciting, outdoor, family weekend getaway.